Posted by WKF head office on September 17th, 2019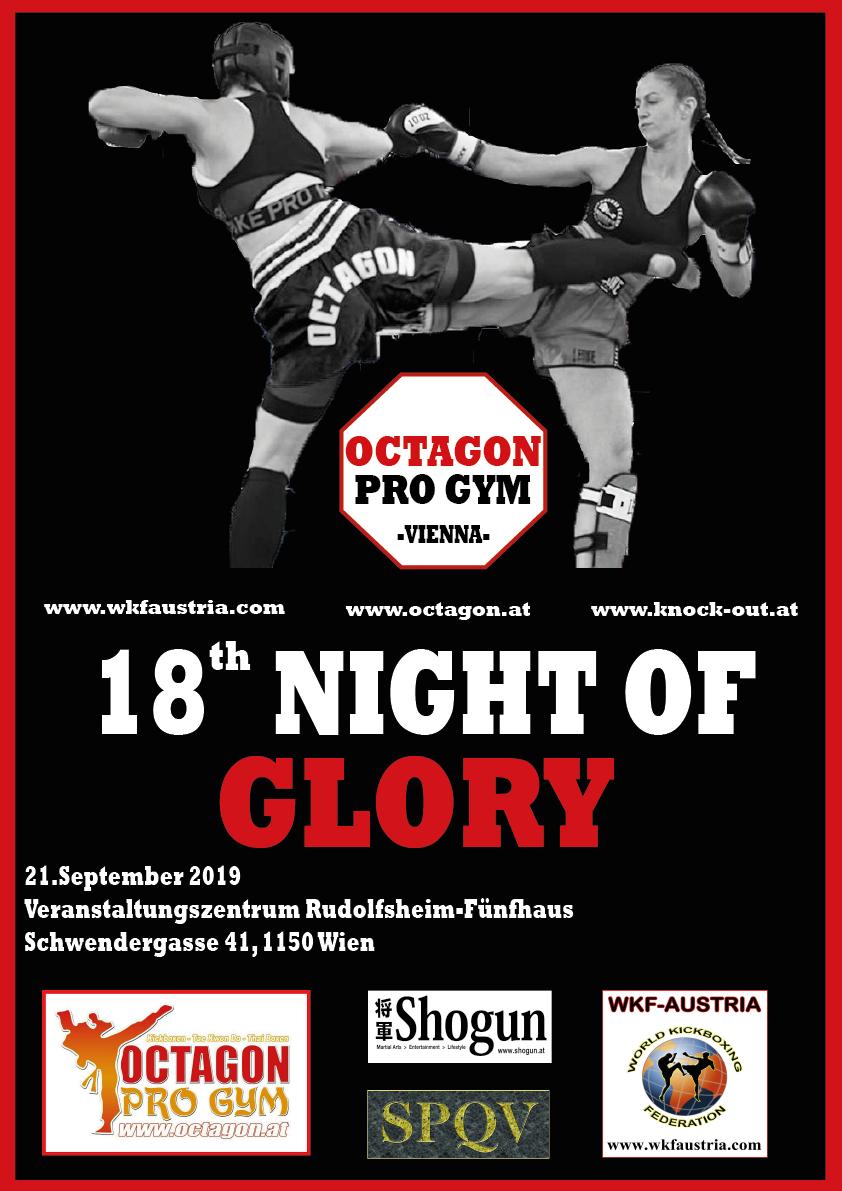 WKF AUSTRIA head office announce next event in Vienna, AAA Promoter www.knock-out.at.
Next international Night Of Glory 18th is on September 21st in 1150 Vienna and 16 international fights are already confirmed.
Confirmed fighters from Poland, Germany, Czech Republic, Hungary and of course Austria.
All negotiations are done, all contracts are signed up.
All updates and fight card here !
Main fight is for the PRO-AM World title in K-1 Austria vs. Czech Republic in Light Middleweight – 71 Kg / 156 lbs, Karl PRODERUTTI/AUT vs. Ivo CRHAK/CZE.
WKF CZECH REPUBLIC  had in the past always strong Champions and in Amateur World Championships our Czech friends are still Nr. 1. Perhaps just until next World Championships in Africa, who knows ?

And Czech European Champion Radek ROUSAL from Gibu-X-Gym in Brno  challenge polish TBA for the WKF Intercontinental title in K-1.
Michal ZAJAC, WKF POLAND, Mikolow
In second main fight polish hero Michal ZAJAC fight for the WKF PRO-AM Intercontinental title in lowkick.
Great title fights are on the fight card, three tough ladies fights, Champions from 9 countries in the Ring, promoter www.knock-out.at.