Posted by WKF head office on April 21st, 2022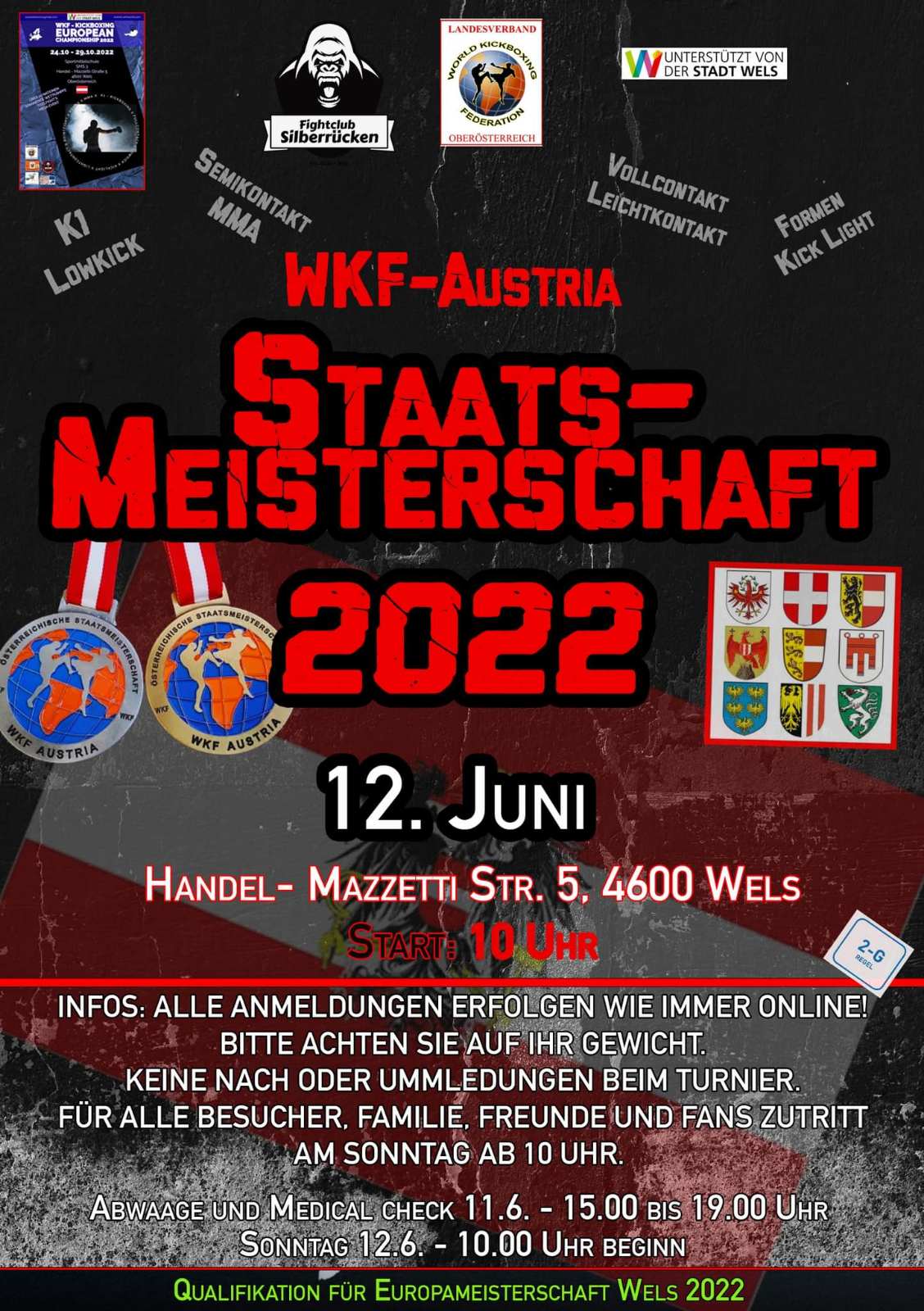 As is already known, the WKF Austrian Championships will now take place on June, 11th /12th held in Wels in Upper Austria.
More than 1.250 downloads (!) already show the great interest in the ÖSTM.
A large field of Austrian WKF clubs and members can be expected again after Corona! Many teams want to part of the Austrian National team in the European Championships in October in Austria.

In semi-contact, Upper Austrians, Tyroleans and Viennese were able to place themselves TOP at the last World Championships in Cairo.
We currently have performance centers in Innsbruck, Wels and Vienna for semi-contact. Austrians new national MMA coach will also announce his national team for the Euro there!

Registration deadline: Friday, June 3rd

The ÖSTM is the last chance for all Austrian champions to qualify for the European Championship!
This applies accordingly to all tatami and ring sports and of course forms / Kata and MMA.
Here is the invitation from the LV. OÖ. President Helml
The European Championship takes place from 24th to 29th held in October.
For all inquiries please contact the WKF Landesverband Oberösterreich,
President Andreas HELML directly by email