Posted by WKF head office on October 22nd, 2014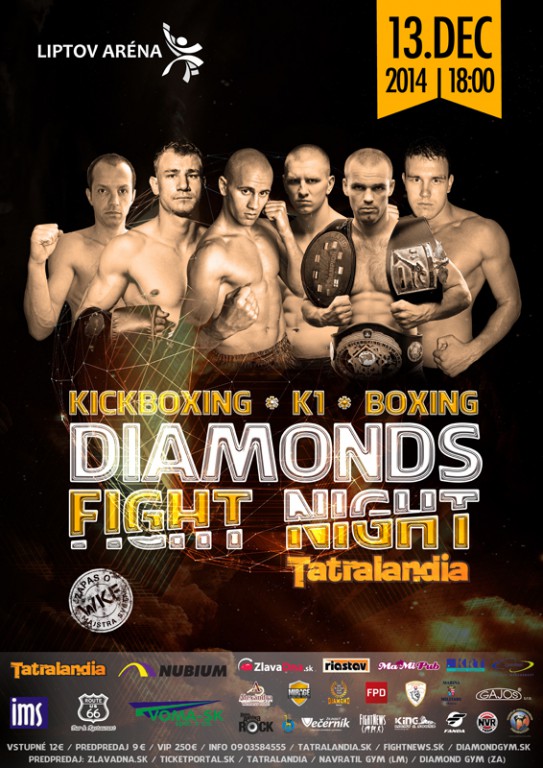 WKF SLOVAKIA
president
Mr. Peter NAVRATIL
announce next top event in
"Tatralandia"
, the biggest Aquapark in Europe. Just 2Km near by
Liptovský Mikuláš
in Ráztoky close to a huge water reservoir.
The fight card is very special, 12 fights with so many real international Champions. Pavol GARAJ from Poprad vs. 114 Kg (!) giant Milan PALES from .Zilina.
Tomaš Možný vs. our  WKF World champion Martin PACAS.
And much more fighter from Liptovský Mikuláš
like Martin NAVRATIL, Marian KULIZAK and David SUBIAK.
And amazing main fight is for the WKF World title in K-1 rules in Light cruiser weight  – 84,60Kg / 186 lbs.
National hero Miroslav CINGEL from Zilina  is our current European Champion in K-1 vs. polish super fighter Alexander KRUK, three times WKF European Champion in Muay Thai, – in same light Cruiser weight !!! Can´t be much better, two of the best European fighters and current Champions fight for the real World title, scheduled 5 x 3 minutes.
Promoter of this high class event are Peter Navrátil and Robert Kajanek, partner is Aquapark Tatralandia.
Posted in Uncategorized | Comments Off