Posted by WKF head office on September 22nd, 2017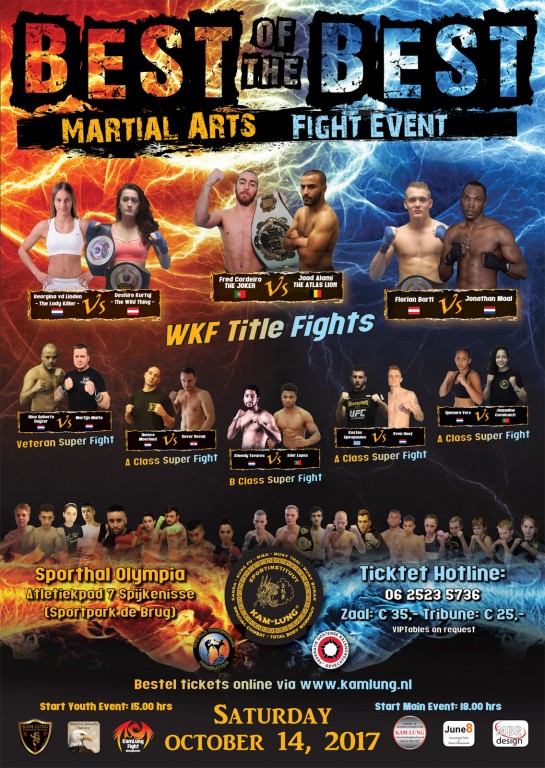 Next TOP class event in Nederlands, Spijkenisse near Rotterdam.
The show is called "Best of the Best" with so many international fights on the fight card.
Fred CORDEIRO / Portugal challenge Jaad ALAMI / Belgium for first WKF title.
For next WKF PRO-AM title dutch Jonathan MAAL challenge Austrian 4 times World Champion Florian BARTL in  Lightheavyweight – 81 Kg / 178 lbs
Amazing femals are in the ring !
Georgina VAN DER LINDEN is for sure one of the best talented fighter World wide and current IFMA World Champion. Her official fight record is 116 fights (!)
Her tough opponent is four times WKF World Champion Deshire KURTAJ. 
Kurtaj defend her World title by TKO in Vienna on September 16th vs. Brazilian top lady Thaynara LUSTOSA. 
Kurtaj has official record of 21 wins, 7 wins by KO and just one lose ! Weightcategory is  Lightweight – 57 Kg / 125 lbs in K-1.
Promoter is famous KAM-LUNG Team and Sijou VAN DER SPEK.