Posted by WKF head office on June 13th, 2017
WKF GREECE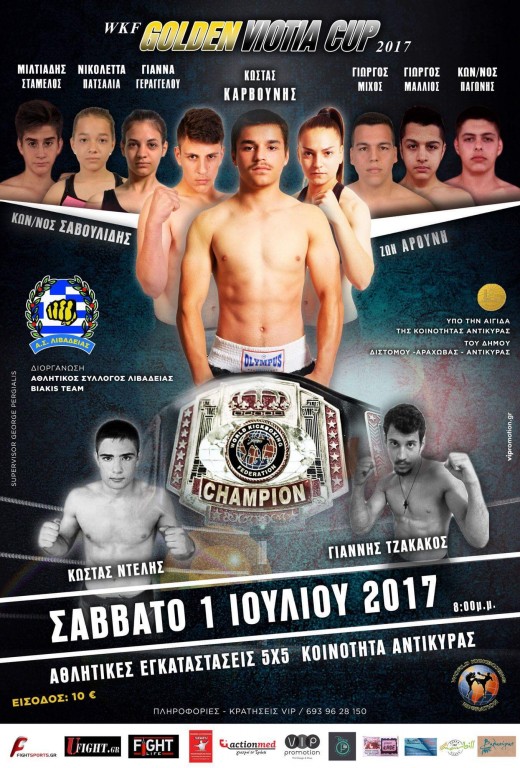 president Georges PERGIALIS announce next event:
A new summer event is coming up in ANDIKIRA city of Viotia Greece on 1st July, with two WKF National Titles and Belts on the main card.
Athenian champion Giannis Tzakakos is fighting against upcoming young fighter Babis Hilai from Lamia city and local fighter Kostas Karvounis is fighting against  Kostas Delis from Lamia city.
Promoter is local BIAKIS TEAM with already experience of 18 event in Taekwondo & Tang Soo Do and make his debut in Kick Boxing events under the supervision of WKF CEO Mr George Pergialis.