Posted by WKF head office on July 10th, 2016
WKF GREECE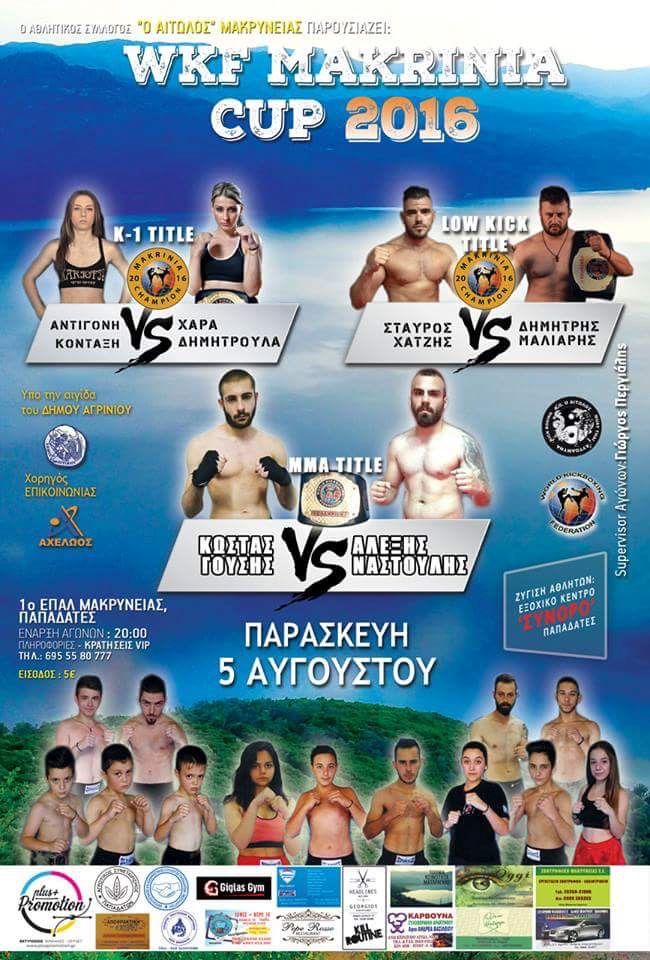 president George PERGIALIS announce next TOP class event in Greece.
A new summer event is schedule for August the 5th, in the beautiful Greek country side of MAKRINIA, 270 Km away from the Capitol city of Athens.
Viewing the biggest lake of Balkan, the Trihonida lake, the "WKF MAKRINIA CUP 2016" will be held with totally 16 fights and three main fights, included WKF Greek champions Hara DIMITROULA and Dimitris MALIARIA.
The main fight will be for the WKF MMA title in the middleweight division, local Alexis Nastoulis will face Kostas Gousis from Patra city.
This will be the first event of the new promoter and WKF European silver mentalist of last year in Hungary Elena GIMOU, been support of WKF CEO George PERGIALIS.