Posted by WKF head office on June 23rd, 2016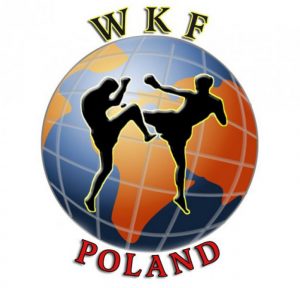 WKF POLAND was very little active in the past and officials from WKF head office were invited to several meetings in Poland.
Many strong Poland teams, promoters and managers send mail to our WKF head office for various requests, new events and how to register for the upcoming World Championships in Italy.
Since the great event with WKF World title on May 14th in the City Kedzierzyn Kozle, we have a new WKF POLAND country president with all authorities.

Mr. Arkadiusz HULAK is our new president and the WKF POLAND office has now moved to Katowice.
Mr. Hulak is CEO and director of the "BUDWELD" company, and he is international well known as serious promoter with excellent TV contacts in Poland.
His first step in Poland will be an invitation to all interested teams and clubs, no matter where they come from. This meting is like a new start, to bring polish Champions, clubs, promoter and officials together, to develop Kickboxing all styles, Thaiboxing, SANDA as well as MMA in its best way.
As chief coach he appoint tow real polish experts, Frenky Flash Pawlak and Roman Sternik from "TOP FIGHT GYM"
Just with sponsor and TV contacts, promoters can do serious events, invite foreign Champions for WKF title fights and to get so a chance to get a re-invitation abroad.
The first mega event is scheduled for November , stay tuned !!!
Oficialnie Nowym Prezesem na Polske Federacji WKF jest Arkadiusz Hulak jest nam bardzo milo slyszec takie wiadomosci,bo tacy ludzie na taka posade zasluguja i jestesmy pewni ze Prezes Arek Hulak bedzie pelnil ta Funkcje na 1000 Prozent dobrze beda Gale i Turnieje a najlepsi beda wyjazdzac na Mistrzostwa Swiata i europy i godnie reprezentowac POLSKE ❤?