Posted by WKF head office on June 3rd, 2016
WKF GREECE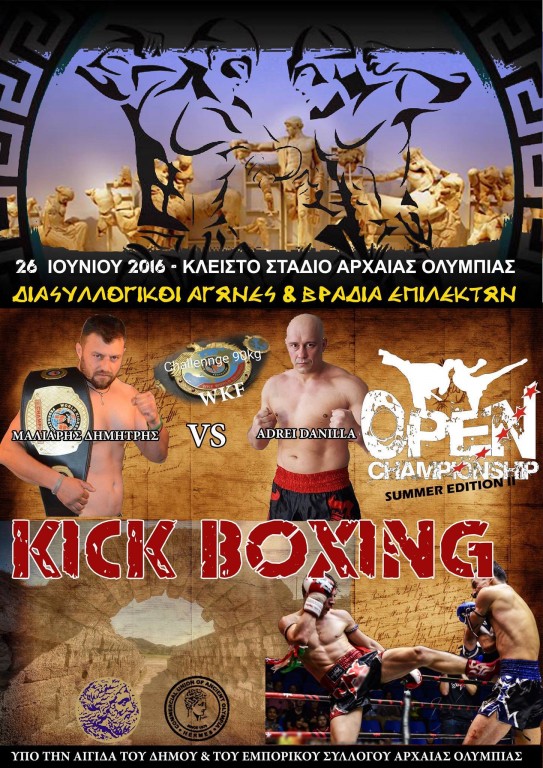 president George PERGIALIS announce next high class event in amazing Olympia.
WKF heavyweight Greek champion DIMITRIS MALIARIS (GIANNAKOPOULOS TEAM) will defend his title against ADREI DANILLA (NIKITOGLOU GLORY TEAM)  from Athens in the heavyweight division – 96.4 kg / 212 lbs category.
The fight is scheduled for June 26 at Olympia the ancient site on Greece's Peloponnese that hosted the original Olympic Games and promoter is Dimitris Katsiaras.