Posted by WKF head office on June 7th, 2016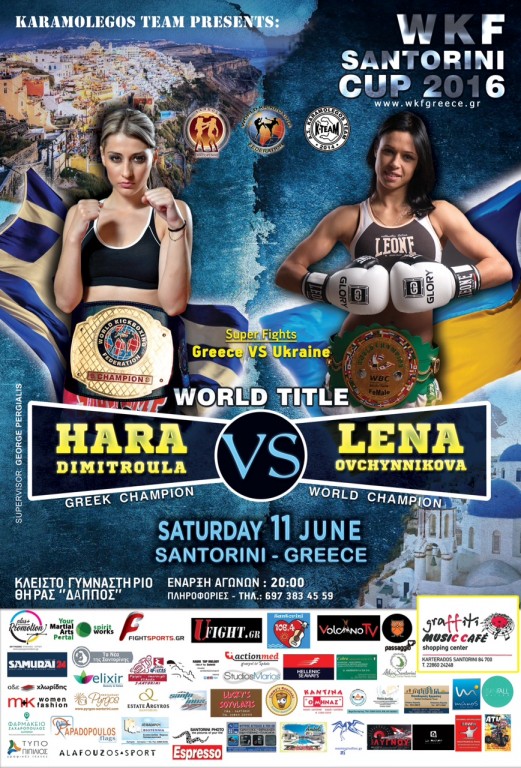 WKF GREECE president Georg PERGIALIS announce next event.
In beautiful Island Santorini promoter Artemis KARAMOLEGKOS organize again international super event.
Main fight in famous "Santorini Cup" is for the vacant female world title in K-1 rules, Super Bantamweight – 56,40 Kg / 124 lbs.
Ukraine best female ring sport fighter ever, Lena OVCHYNNIKOVA is 11 times (!) world champion , and not just in our WKF.
She is long time on top in female ring sport, and also former WKF MMA World champion.
Her challenger is our current Greek national K-1 Champion Hara DIMITROULA.
She is for the future the upcoming star in female fighting, this will be for sure a hard fight of two great champions.