Posted by WKF head office on February 17th, 2016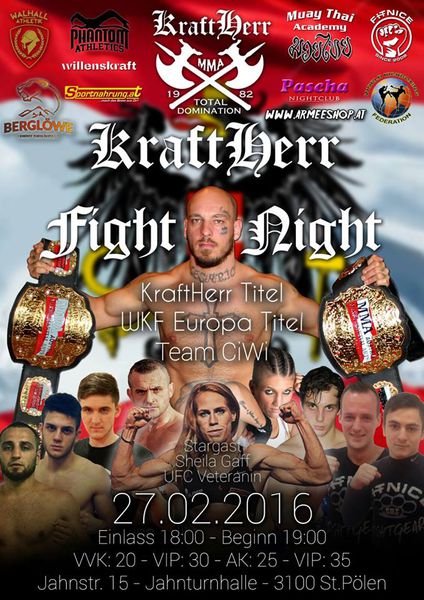 WKF AUSTRIA president Mr. Gerald DITTRICH confirmed already the next MMA European title in Middleweight -84Kg / 185 lbs.
Austrian best middleweight fighter Willi OTT from MTA St. Pölten hold current pos. 10 in the European ranking.

He challenge German Aras DINKHA from Pyranha MMA Gym in Offenbach. Dinkha hold pos 14 in the rankings.
More details here.