Posted by WKF head office on February 17th, 2016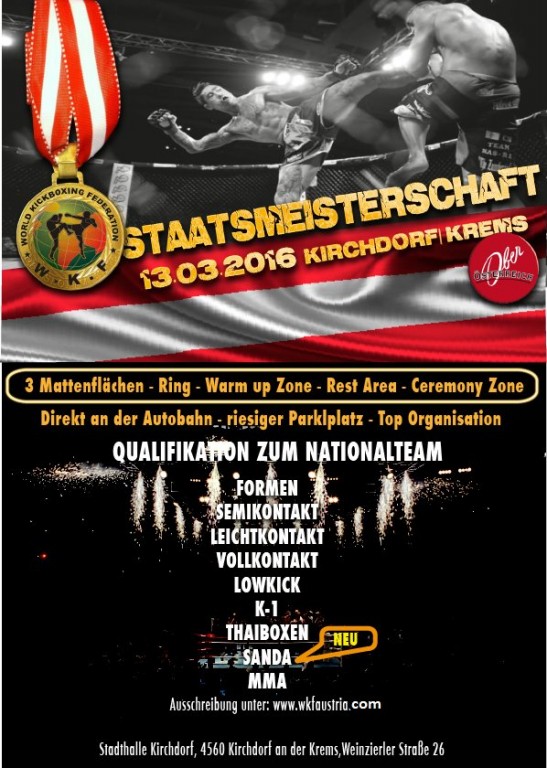 WKF AUSTRIA President Gerald DITTRICH announce next event on March 13th.
Austrian Championships are the second qualifications for the Austrian national team for the World Championships in Italy in November 2016.
With first time: SANDA !
Because of the huge World Championships in Andria everybody want to participate and to be "part of the game" !
Promoter is former Ausrian pro Champion Alexander PLETZ and his Gym "Sportgorilla Kirchdorf".
Invitation is here !