Posted by WKF head office on December 26th, 2016
WKF AUSTRIA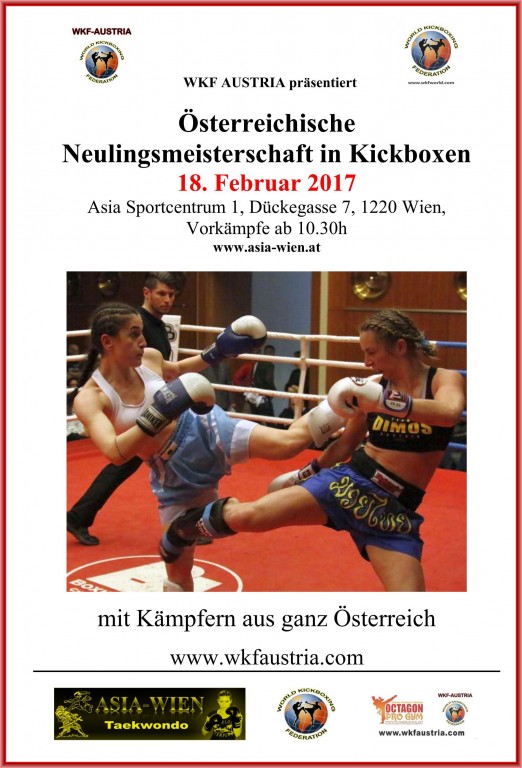 president Mr. Gerald DITTRICH announce next events in Vienna.
Austrian "Newcomer Championships" for beginners for all Austrian WKF members.
Date February 18th in Vienna.
Open for all WKF Austria members, from null to five fights !
The idea behind is to move on with beginners, fighters and coaches.
For more details about WKF AUSTRIA contact Mr. Gerald DITTRICH by mail.