Posted by WKF head office on June 23rd, 2012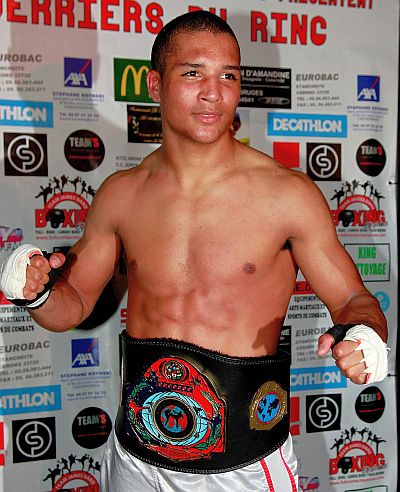 Eysines, France; WKF France president Mr. Thierry MUCCINI announce the new WKF European Champion in full contact, Supper middle weight -78,10 Kg. He beat by TKO the Spanish opponent Alejandro MOSTAZO from Demolition Gym in Malaga.
If you think you have a tough fighter you can challenge our new European Champion.
Contact WKF FRANCE president Mr. Muccini by mail
Read more about WKF in the World