Posted by WKF head office on May 28th, 2012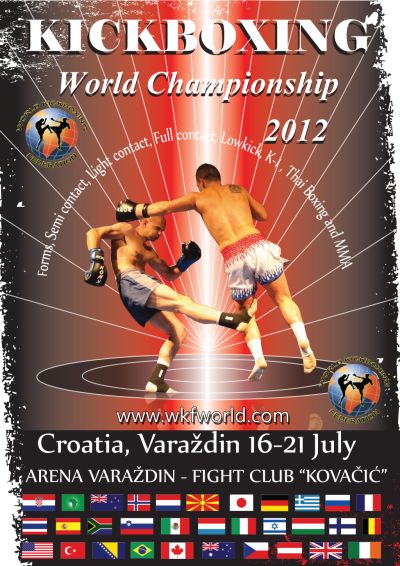 WKF CROATIA president Mr. Hrvoje KISASONDI invites you to the upcoming official World Championships in the Croatian City Varazdin, July 16th – 21st.
The organisers expect teams from more than 80 countries, from kids up to adults and Veterans, more than 1.500 fighters from all over the World.
You can participate in Forms, light contact, point fighting, full contact, low kick, K-1 rules, Thai boxing and MMA.
More informations, full invitation, rules book and more on www.wkfworld.com , for any requests like Hotel booking, Zagreb – Varazdin airport shuttle, cheap food tickets, ground transportation do not hesitate to contact WKF CROATIA office by mail.
Are you a fighter ???
Represent your country in Varazdin, beautiful Croatia welcomes you !